Who We Are
At Mount Elgon Trekkers, we're passionate about giving you unforgettable adventures. We believe travel is not all about sightseeing, but an immersive experience that should leave you with positive long-term memories. We have designed our activities to invigorate every part of your being.
We're a team of experts and accredited hiking guides. Having been in the tour and travel industry for over seven years, we have a lot of knowledge of what tourists expect. Keeping that in mind, we arrange trips and activities that include exploration, storytelling, and learning. We'll make your tour fun and educative at the same time because we know that the best kind of travel is transformative.
The team at Mount Elgon Trekkers includes tour guides, cooks, and park rangers. We've partnered with tourism and hospitality service providers to ensure your ease and comfort during our adventures.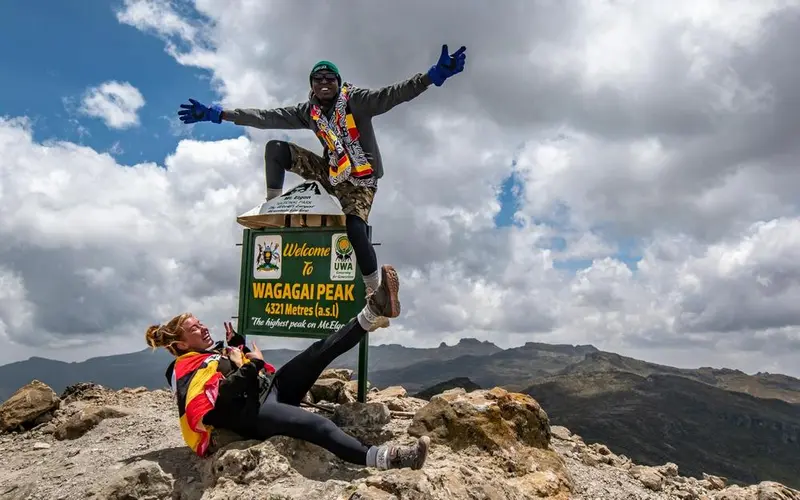 Our founder Ramazan Naibei leads the team in the organisation of the hiking and trekking trips.
We try as much as possible to fulfill every customer's needs. We provide guidance on how to get to the Sipi Falls region where we're based. If you're confident about traveling on your own, we can guide you on where to get transport services. And if you need to be picked up from any location in the country, that can be arranged as well.
We provide detailed information on the tours and trips you might want to take part in and make sure you have fun while on them. We'll be with you every step of the way and ensure you're safe. We can help you reserve your desired type of accommodation, get meals and other things you need. With us, you'll have a wonderful stay in Uganda.
Our Location
We are based in the Sipi, a small town on the slopes of Mount Elgon. It's one of the most popular travel destinations in Uganda. The Mount Elgon region has several attractions, for example, Sipi Falls, Wagagai Peak, Mount Elgon National Park, Sisiyi Falls, and others.
We provide guided tours in various locations throughout Uganda, even though our primary base is in the Elgon region. We've partnered with tour guides and operators all over Uganda. When we get clients who want to go to other places in the country, we liaise with our partners and ensure our clients have thrilling adventures.
Why Choose Mount Elgon Trekkers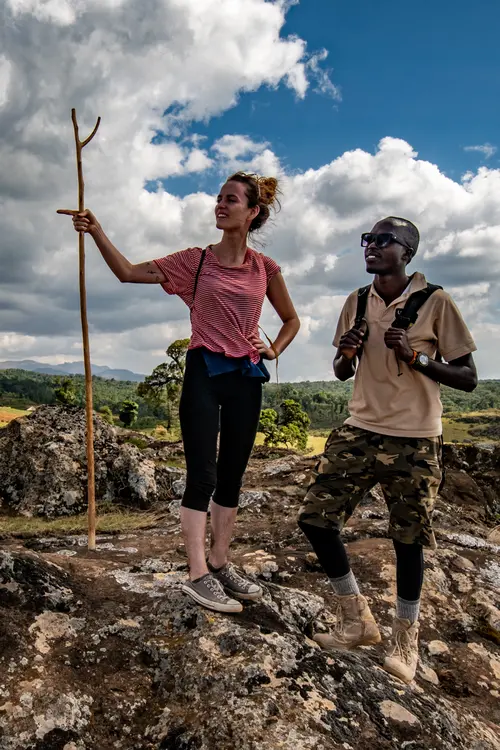 Excellent tours
Our trips and tours are well organized. Have fun while hiking and trekking through the Mount Elgon region. We make sure to follow our itinerary because we value your time. Whether you want a day trip or multiple days, we'll create the perfect schedule so you can explore as much as possible.
Expert Staff
The staff at Mount Elgon Trekkers are well-trained and knowledgeable in travel and tourism. Our tour guides know everything about our areas of operation and will be sure to tell you all about the culture, historical sites, features, and the local people.
They will also answer all the questions you may have about the features, activities, and people you'll encounter during the tour. Our staff also have multicultural experience, having dealt with clients from different cultures. They are also very good in the English language, so you'll be in expert hands.
Tours for everyone
At Mount Elgon Trekkers, we offer tours for everyone. Whether you're traveling as a solo traveler, couple, family, or friends, we'll make sure you have the best experience in Sipi and other places.
Our team knows how to improve the travel experience for all types of clients. Not only do we cater to brave, curious, and adventurous clients, but we also work with cautious, anxious, and unfit clients.
We care about giving the best customer service
We value our customers and ensure to treat them well. Our reliable staff will respond to your queries in time and come up with working solutions if anything goes amiss.
Tour Activities
The major activity is Mount Elgon Trekking, where our name comes from. You will trek through Mount Elgon National Park to reach the highest peak, Wagagai, which is 4,321m above sea level. Then, you will descend into the 40km caldera. Aside from that, we organize several activities like the Sipi Falls hike, abseiling in Sipi, coffee tours, rock climbing, and many others. Check out the detailed list here.
Get started
With Mount Elgon Trekkers, you'll get the travel experience you want. Whether you want a relaxing or thrilling adventure, we'll make it happen. Explore our activities and get in touch with our team to plan your journey to Uganda.