Welcome  to  Mount  Elgon  Trekkers
Hiking with us makes the difference
We're a reputable tour company that organizes safe, guided tours and thrilling adventures in the Mount Elgon region of Uganda.
Mount Elgon – the extinct volcano
Mount Elgon is one of Uganda's highest mountains, with its highest peak Wagagai standing at 4,321 meters above sea level. It used to be the highest mountain in Africa but lost its glorious position to Kilimanjaro due to erosion. It's now the 4th highest mountain in East Africa and the 8th highest in Africa.
Mount Elgon has the largest volcanic base in East Africa and one of the largest calderas in the world. The mountain spans a distance of 80km and rises over 3000m above the surrounding plains.
Mount Elgon Trekking
The Mount Elgon trek is a thrilling hike that takes you through the Mount Elgon National Park to the highest peak, and the spectacular 40km caldera. During this trek, you'll encounter amazing features; caves, hills, peaks, small rivers, rare species, birds, and animals like the mountain antelope. The national park is a habitat for 300 bird species, making it perfect for birders and photographers.
There are several trails for the hike, all with picturesque features and a promise of adventure.
The Sipi trail is a moderately challenging circuit trail that starts from Sipi and ends in Bushiyi. It takes 4-5 days to hike on this trail. The Bushiyi trail is short and intense, only taking 3 to 4 days. The Piswa trail is the longest and the easiest to hike on. It takes 5 to 6 days, starting from Piswa and ending in Bushiyi.
In case of time limitations, go for the day hike tour of Mount Elgon National Park starting from Kapkwai Exploration Center. The higher slopes of Mount Elgon, which are on the border of Kenya and Uganda, are a protected conservation area declared a UNESCO Man and Biosphere Reserve.
Sipi Falls is Uganda's wonderland. It's one of the most beautiful places in the country. With lush vegetation, beautiful landscapes, and hospital people, Sipi is a great place for a quiet, scenic adventure. The Sipi Falls hike will take you through all three majestic waterfalls of Sipi. Explore the falls, caves, hills, and other interesting features around them.
If you're looking for an adrenaline rush in Sipi Falls, you can go rock climbing or abseiling over the 100-meter drop right by the major falls. Enjoy the thunderous sounds of the water as you descend to the bottom.
If you want to know how locals plant, harvest, and process coffee, try our immersive coffee tour and have your taste buds delighted by the best coffee in Uganda. You'll even be able to make yourself a cup of tasty Arabica coffee the local way and have meaningful interactions with the natives of Sipi Falls.
Sipi also offers a captivating view of the mountain sunset and sunrise. End your day with our relaxing Sunset Walk.
Take a hike in nearby attractions like Chebonet Falls, Sisiyi Falls, Wanale Falls, and the Ndorobo trail with us.
With Mount Elgon Trekkers, you'll not have to worry about where to stay. We know the best accommodation facilities and we'll recommend them to you.  Make a choice based on your needs, and we'll help you make a reservation.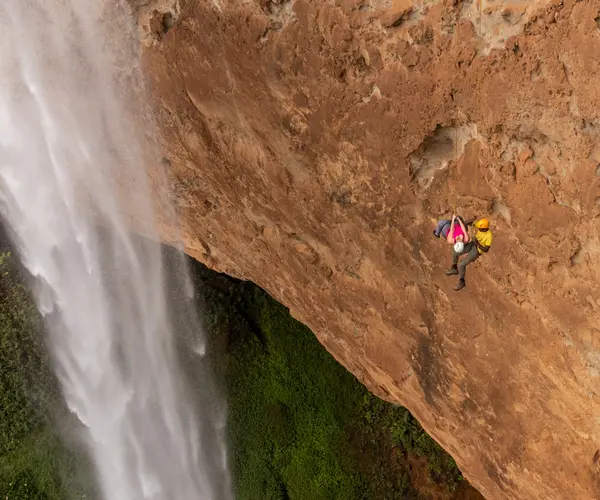 Other parts of Uganda
We have partners all over Uganda and can help you plan adventures to places like Pian Upe Game Reserve, Mount Rwenzori, and Murchison Falls, among others.
Our expert guides will make your trip to the Uganda worthwhile. Meet other adventure enthusiasts and get to know everything about Uganda with the best team.
The people of Mount Elgon
Mount Elgon is home to two major tribes; The Sabiny/Sebei and the Bamasaba/Bagisu. They live alongside the marginalised Ndorobo.
These tribes have had an interesting history but now live in harmony on different sides of the mountain. Explore the various customs, values, and traditions of these tribes as you journey with us through the Elgon region.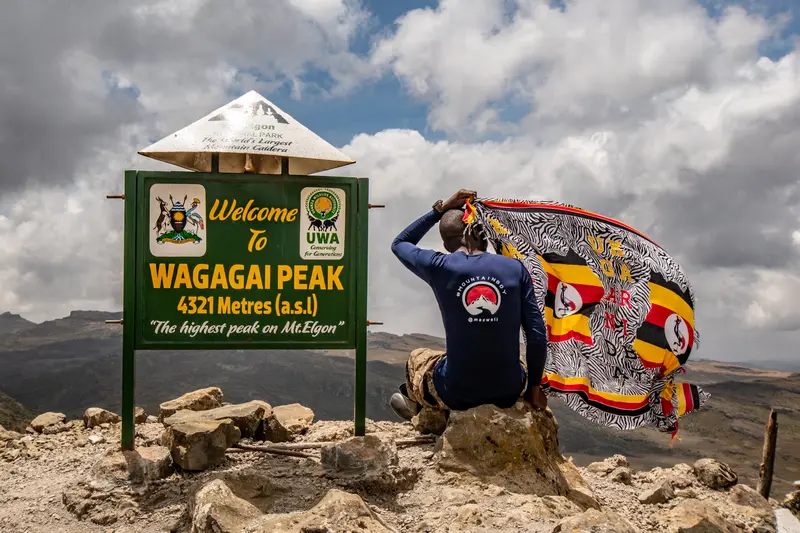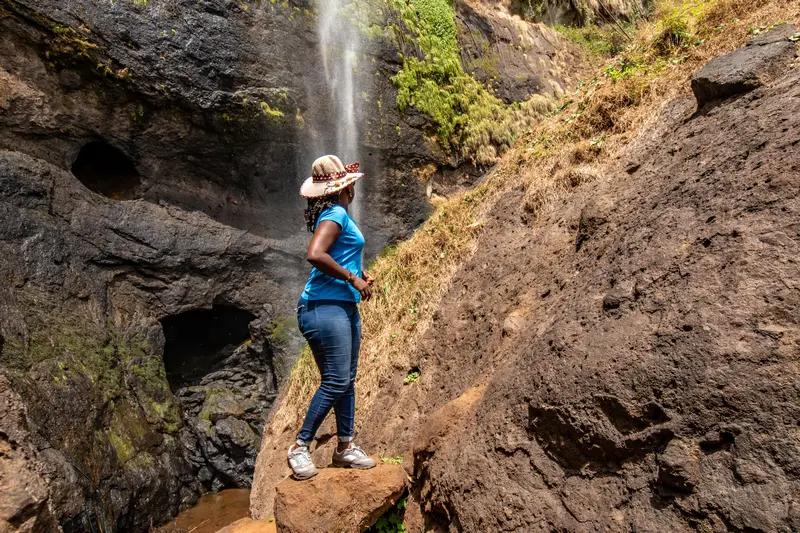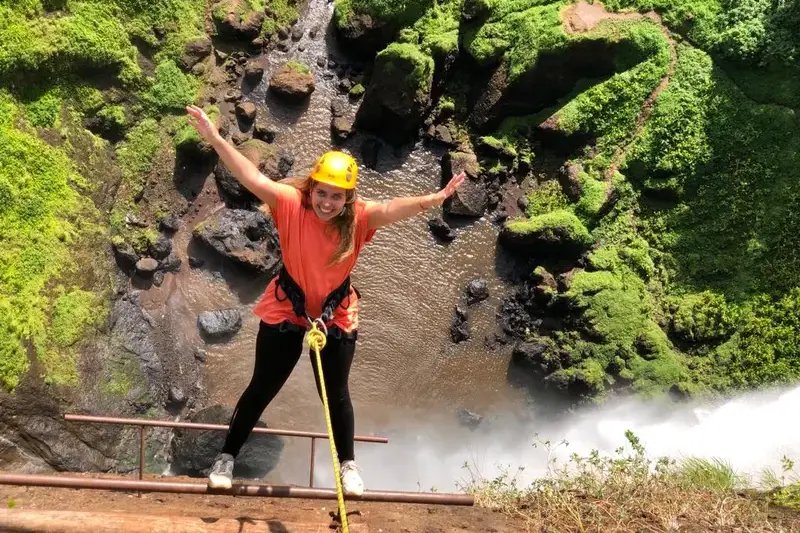 Who can hike Mount Elgon?
The mount Elgon trek is suitable for everyone between 10 to 80 years old. Some of the trails are moderately challenging, so any adventure lover can enjoy hiking on them. All you need is determination and the will to conquer the mountain.
Let us organize thrilling adventures in Sipi, Mount Elgon and other parts of Uganda for, and with you. We'll be with you every step of the way to ensure you enjoy the tours without worrying about anything. Contact our team to plan your trip to Uganda!
Phew, what a beautiful trip!

We had our trip to Moroto, Mbale, Sipi Falls and Kampala. Our driver Alan was super patient and stayed with us for nearly a... read more week. We've seen beautiful sceneries, and Uganda is just phenomenal. Unfortunately we couldn't finish everything we wanted due to so many other cities to visit but definitely next time we will!

Can't wait go go back, Ugandan hospitality is yet one of the bests I've seen!

dieguitoinDubai


1. November 2023

Amazing sipi fall hike - The views were amazing and Ramazan not only guided us around the area but took some lovely photos so we will have memories to keep forever. Thanks!

OnMeHolsGr8


1. November 2023

Amazing tour experience - Ramazan is an amazing, passionate guide who arranged some very fun activities for us. We did the coffee tour, sunset walk and 3 waterfall hike. All were very good and... read more Ramazan was very nice, attentive and informative about the area. Definitely recommend Mount Elgon Trekkers!

Joe M


31. October 2023